A Stress- Free Lifestyle Starts Here!
Great Canadian RV wants to protect your investment on & off the road. We know your the investment structuring can be stressful with the possibilties of tomorrow. Be confident in your purchase knowing your family, estate, and livelihood are well taken care of.
With our recreational financing programs, our clients have access to programs that protect their credit and family. We believe in keeping your fun purchases separate from your estate and livelihood. This just protects you from "what ifs", and depreciation.
Our clients deserve the ABSOLUTE BEST, which is why we partner with the ABSOLUTE BEST in the industry. We are proud partners with Industrial Alliance Insurance and Financial Services Inc., Diamond Kote Protection Products and RV CARE/ Route 66 to ensure our clients are well taken care of after their purchase.
Finance & Insurance
Great Canadian RV exclusively endorses the finance and insurance products offered by iA Dealer Services. iA DS is a leading marketer of creditor insurance, extended warranty, appearance protection and anti-theft coverage. Their wide selection of specialized insurance products means they can customize a protection plan that's right for you! To learn more about iA DS, check out their website or contact us today!
Creditor Programs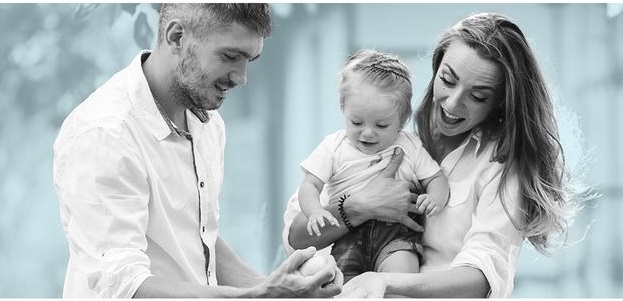 Purchasing a RV or Travel Trailer can be very exciting. On the other hand, the financial investment can be sizeable with the accompanying payments representing a large portion of your monthly budget. Creditor Group Insurance protects you, your family and your credit from the risk of financial loss due to unexpected events such as loss of life, diagnosis of a critical illness, disability or loss of employment.
Travelers Choice RV CARE Warranty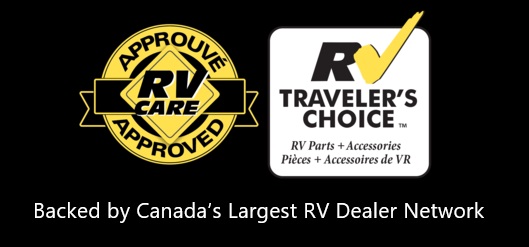 iA DS offers a comprehensive line of extended service contracts for light vehicles, RVs and travel trailers (including utility trailers) - new and used. When you purchase RV Traveler's Choice extended warranty from a RV Care dealership and have an approved claim, the deductible will be reduced to $0 at any Canadian RV Care dealership. It's a win-win for everyone!
New to the RV Care Network is the RV Traveler's Choice program. For non-motorized units, the program includes benefits that are only available to the RV Care dealer network and their customers.
Guaranteed Asset Protection (GAP)
When the unexpected such as fire, theft or accident makes your recreational vehicle investment a total loss, many people find they are left not only without the asset, but also left with the responsibility of paying off any negative equity. Protection with GAP coverage covers you for this difference. Available in all provinces except BC and QC.
Diamond Kote Appearance Protection
Exterior Protection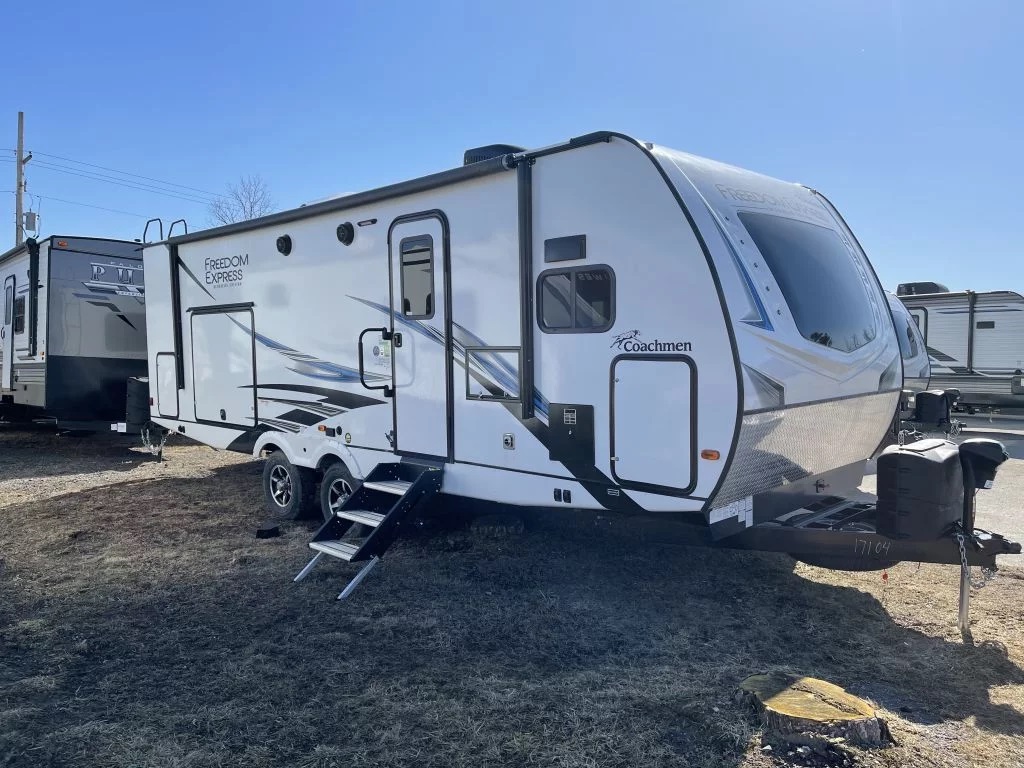 Travel happy knowing your vehicle's exterior panels, including hood, side, roof and rear panels, are all covered. Explore the world year after year knowing your RV's shine is protected from the perils of the open road including UV rays, tree saps, road tar and the occasional bird droppings.
Day in and day out, your RV is vulnerable to weathering and paint damage. Luckily, Diamond Kote delivers a whole new level of paint defence. Advanced NanoCrystal Paint Protection creates a hard-working barrier that protects against the punishing elements your RV faces daily.
Interior Protection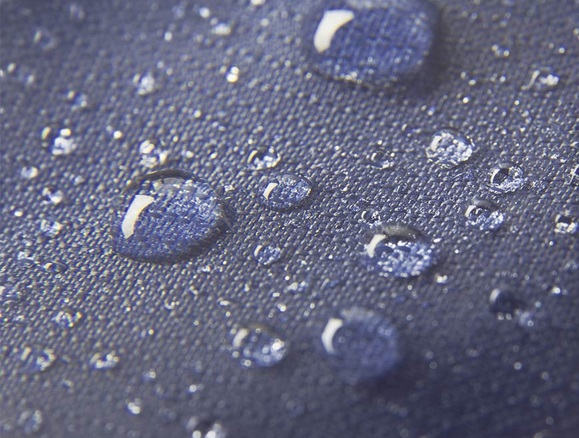 Every good road trip has snacks, coffee breaks and a lot of good times. With it, comes a few stains. But Diamond Kote knows that stains can also affect your RV's resale value, so we make sure that no sudden accidents become permanent marks on your interior fabric. Have a stress-free trip knowing your interior is protected from unavoidable spills and splatters.
Fabric Protection protects the interior fabric of your RV by preventing stains and discoloration. It makes for quick and easy clean up. Leather Protection inhibits UV damage, drying, fading, discoloration, staining, premature aging and cracking, rips, tears and burns. No matter what kind of interior you have, you're good to go.
DK ADD ON - Rip, Tear, Burn
Your RV was made to be lived-in, but accidental rips, tears or burns on your interior seating surfaces can be costly and unsightly. But with the Diamond Kote's Rip, Tear & Burn protection warranty, you're fully covered. You pay absolutely no deductible, and we take care of the repair costs for you.
Tire & Rim Protection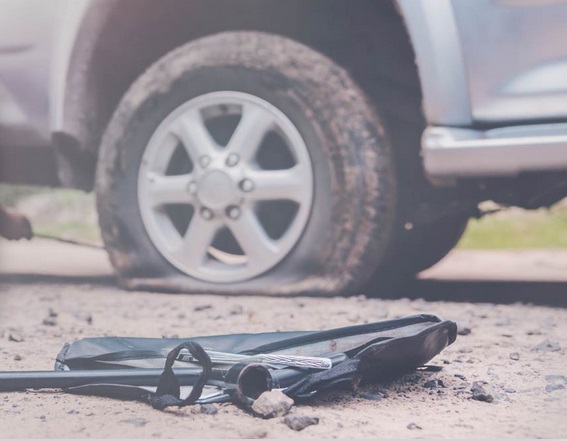 The road is a perilous place. Road Hazards such as metal, nails, glass, debris and potholes are everywhere. So keep your tires safe with Tire & Rim Protection. It provides coverage in the event of damage to your tires or wheels as a result of life on the road.
We help keep your new or used RV protected from damage due to unexpected incidents that can happen on the road. You get 100% coverage on approved tire and wheel damages due to a road hazard, and up to $100 of towing expenses included in the event of a road hazard.
RV CARE/ ROUTE 66 Memership
When you buy your RV from Great Canadian RV, if you have a problem while traveling just contact the nearest RV Care dealer and our 6 Step Service Plan will have you back on the road before you know it.
As an RV Care customer, you can look forward to the same high level of care and attention from all RV Care dealers when you travel. Whether you're a short distance from home, or half way across Canada, the closest RV Care dealer will treat you like one of their own, giving you the best possible service and attention.
RV Care dealers must meet a rigorous set of standards, which include operating a full-service maintenance and repair shop, maintaining a fully stocked parts and accessories department and employing certified service technicians. If you need service while traveling, the staff at the RV Care dealerships will work together to ensure that any warranty issues are handled smoothly and you're back on the road quickly to enjoy a safe trip.
And when it comes to buying products for our stores in large volumes, our network has power. That means more savings for our customers on parts & accessories, financing and insurance products. Be sure to watch for our National Sales Events - our registered customers are personally invited so you won't miss the savings.
As thousands of RV Care customers across Canada already know, when you purchase your RV from a RV Care dealer you're a customer of not just one but an entire network of friendly, customer-focused RV dealerships across the country.
Traveling in the US? No problem. We have an alliance with Priority RV Network which means you also receive priority repair service at over 120 locations throughout the US. It's peace of mind if you need service and parts when you travel on either side of the border.